Well guys, I can't put it off any longer. Its already kind of ridiculous that its taken me this long to launch.... but I truly am doing my work an injustice by not sharing the story behind the images i take.  My hope is that by doing so,  my readers can gain a deeper appreciation for the peoples lives I've been chosen to capture....during whatever journey they may be on. 
It wasn't hard to decide which session I would use to launch my first blog. Trevor and Lauren's proposal in Rocky Mountain National Park.....for real.....these are my people. 
Trevor contacted me back in March of 2017. Him and his girlfriend, Lauren, would be visiting that coming June, it was going to be Lauren's birthday....and Trevor wants to ask her to be his wife....I know right? seriously SO sweet. 
okay everyone, on the count of 3, say AWWWEEEE!!! Ready?                                   
1........2..........3.........GO
>AWWWWWWEEEEEEEEEE!!!!!!!!!!!!!!!!!!!!!!!
and he knew exactly where the most epic Colorado scenery was located......Rocky Mountain National Park of course. Since they will be visiting from Missouri, it was up to me to pick the perfect spot.
I messaged by buddy - fellow adventurer - person who puts up with my crap - drives me home when im car sick and pulls over when i puke - fellow fan of line dancing -  listens to me sing every time we drive but loves me anyway -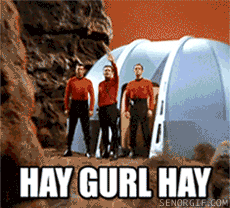 amazingly gifted photographer,
Brooke Curran with Brooke Alison Photography (HAY GURL!) 
"let's go, im driving, bring snacks." and it was set. 
Morraine park was one of the first locations we visited....I slowed down as I  drove by and studied its majestic peaks..... There was elk in the meadow, and the gentle flight of geese in the distance. I had the feeling then and there that this was the spot. Its the kind of view that makes your mind start playing some heavenly tones to go along with it......                             
 <Insert Angelic choir here>
We couldn't just stop there. The day was young, the sun was shining, I needed options. Besides, Brooke wasnt even close to being sick of me...and so we carried on. We visited several other spots, all beautiful.... but none that I felt as drawn to as Morraine.
When I got home, I emailed Trevor the final products of our scouting trip...I think this may have been the first one he got. He didn't even hesitate, responded right away in agreement....absolutely. 
Morraine Park it is. 
Come to find out, my instincts were spot on. I caught up with Trevor a few day before their trip out here. We went over plans and some last minute details.....when he told me about the amazing coincidence with his soon to be fiance, Lauren, and Morraine Park.
Get this.......Lauren is an art major......and unbeknownst to either one of us at the time this spot was chosen.... she had previously visited Morraine and created a personal painting of the view.  I know.......how crazy is that?  I think my exact words were "shut the front door!" 
Anyway....it would be perfect. The day soon arrived and I had yet again, asked if Brooke would come along with me as a second shooter in case there is a "worst case scenario" and I miss the shot. You just can't get those moments back...... always be prepared for anything and everything when it comes to these once in a lifetime occasions. And oh my gosh, am I glad I did.  Brooke ended up with a killer shot of that amazing moment.....she pretty much went home with a new bad ass label attached to her name.                                         
                                                            <confirmed bad assness below...seriously....say whaaaaat?!?>
                                                (also Brooke if you keep one- upping me im not letting you tag along anymore)
In case you haven't guessed it or were wondering, she said YES! 
Those of you that know me personally, would probably agree that I don't typically get emotional during sessions or events.....or really ever at all to be honest.... I typically resort to my highly refined levels of sarcasm and if necessary, humor if the moment is appropriate, sometimes maybe inappropriate....depends on who you are.
But I mean this with all seriousness and sincerity that I am capable of.....(please refrain from laughter people, im trying here okay?!??!)
I ugly cried you guys.  For real. I actually fogged up my lens and smeared my mascara. I looked over at Brooke, she was doing the ugly cry too. Between the four of us, there really wasn't a dry eye. (and yes Trevor, im totally calling you out here).
The emotions that followed may have been some of the most genuine and sincere images I've had the pleasure of capturing thus far in my photography career. The absolute joy and hope these two had in each other was radiating from their eyes. We eventually transitioned into a traditional (but not so traditional ) engagement session, and the tears and laughter carried them through until the very end. 
The direction this session took, is the reason I call them "my people...." Lauren really wanted to do some silly, aka "awkward" poses. She said without something fun, we wouldn't be accurately catching their personalities.... 
Say no more. Awkward is my middle name......... 
 The entire experience was an absolute honor to be a part of. I can't emphasize enough how amazing it is, as a photographer, to not only witness....but be a part of some of the most memorable days of peoples lives. Right there.....  capturing the tears...the laughter....the joy.  I get to be a part of a day and a memory they will never forget....and without trying to sound creepy, neither will I. 
Sending you both all my Ju Ju - good vibes and well wishes-
and leaving you with permanent flash backs of my ugly cries....
May you never lose your awkwardness - Until we meet again - Namaste - ciao - cheerio - toodle-oo - Godspeed and goodbye! 
Laura Ann
Please reload